Powered by Janet Culpitt and Julie Bannister this couple of connectors and networking experts,
welcome you and invite you to join them at their next monthly breakfast.

Their goal is to provide you with an environment where you will have the opportunity to promote your business,
connect with other professional business people and learn from accomplished Keynote Speakers , March Speaker being
the amazing Sally Thibault.
Make sure this is in your 2019 business growth plan
as collaboration and connection are priceless to your business.

There are NO JOINING FEES and these events are designed to be relaxed and friendly.
Our Topic for March is :
How to Make Your Intentions Real in 2019
As we begin the month of March, so to do we begin the end of the first quarter for 2019
Now is the time to revisit the intentions you set back in January and review where you are heading.
In this presentation Life Strategist, Sally Thibault will share her 10 Step - Make Your Intentions Real - process.
So if this is the year you want to make more money or attract more clients, lose weight or manifest your perfect place to live This simple step-by-step guide will help you turn your dream to reality
ABOUT SALLY: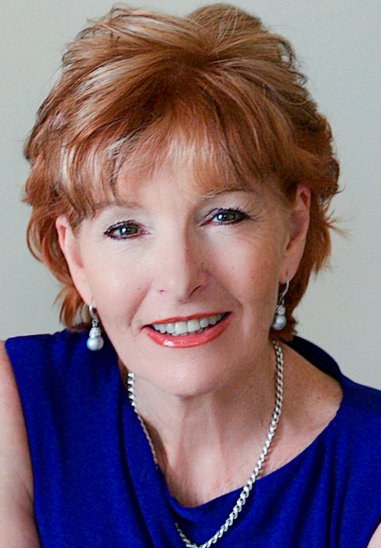 Life Strategist, Professional Speaker & Counsellor, Author, Corporate Trainer & Facilitator, EFT Master Trainer, Facebook Live Show and weekly Media Commentator.
With a successful career of over three decades in health, wellness, business and marketing, as a Fitness Instructor and Trainer, TV show host, Business owner, School marketer, International presenter and trainer, Sally brings a wealth of experience to the world of speaking, coaching, mentoring and training.
She facilitates Corporate workshops, Tap into your Success seminars, EFT for Leaders and Coaches training, as well as coaching women to reclaim their true power & success through VIP one-on-one strategy days and 6-month coaching program
Sally is the author of
The Amazon best-selling book - David's Gift, Asperger's Life and Love the emotional true story of her family's journey following her son's diagnosis of Asperger's Syndrome.
& Tapping to Reclaim You How to Reignite your Passion, Power and Purpose in 30 days
And the creator of
The 2 & 20 Principle The busy woman's essential guide to losing weight, gaining energy, being happier and more productive in just minutes a day.
Sally has been featured extensively in Australian national and local media and is currently the weekly Life Coaching Expert on over 24 Radio Stations across Australia and the host of the weekly Isn't It Time weekly Facebook Show
Website http://www.sallythibault.com.au
Facebook, Instagram, Linkedin and Twitter - @SallyThibault
| | |
| --- | --- |
| Venue: | Gold Coast Innovation Hub |
| Venue Address: | 36 Laver drive Robina Qld |
| Starting: | 6:45 AM |
| | Friday 6th September 2019 |
| Ending: | 8:30 AM |
| Repeats: | On specific dates |
| Phone Enquiries: | 0418781657 |
| Email Enquiries: | jc@janetculpitt.com.au |